A joint survey of the Association of Community Cancer Centers (ACCC) and the Advisory Board Oncology Roundtable confirms a trend in oncology and radiation oncology prior authorization growth that New Bedford reported earlier in the year. In an October 2017 blog, New Bedford reported that prior authorization requirements had grown approximately 20% to 31% of all courses of treatment in 2017 from approximately 26% of all courses of treatment in 2015.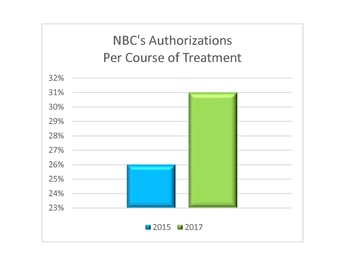 The ACCC study reflected the same trend with more than 290 respondents from 209 organizations weighing in. Overall, 82% of respondents reported that prior authorizations requirements had either "significantly increased" or "slightly increased".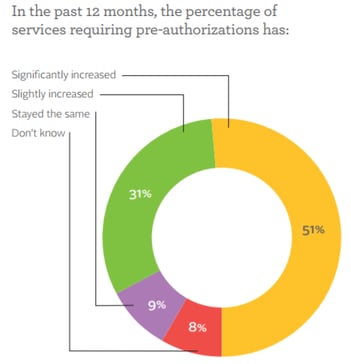 New Bedford projects that payment reform from volume to value will continue to substantially increase the use of utilization management programs especially for high cost / risk patients and continue to drive the need for a disciplined and organized radiation oncology prior authorization process focused on generating quality outcomes. Contact us today to learn more about our radiation oncology prior authorization services.